Just to advise those of you living on the other side of 'The Pond' that in Europe we revert to winter time to night. Our clocks go back one hour.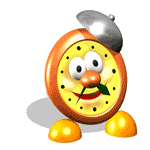 I understand that
yours
go back NEXT week.
So the UK will only be 4 hours ahead of EST for a week, and Italy just 5 hours ahead...
But 'our' World Clock should update automatically.
See:
>World Clock<

_________________

Researching: EDMED, SAVILL, TYSON, NEWCOMBE, STAPLETON, GUNTER, STAPLES
If you think education is expensive -try ignorance!
>Expats in Italy<
Come and join 'Dork and Friends'!
>New Blog<